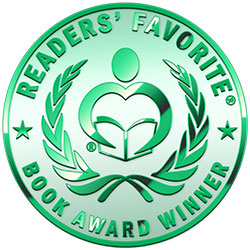 Reviewed by Stephanie Chapman for Readers' Favorite
Calypso "Caly" Smith is an introverted paralegal who has been having extremely vivid dreams. On her way to work, she literally runs into Nick by rear-ending his car. After a few days, Nick persuades Caly to go on a date. Meanwhile, The Order has been trying to track down The Ghost. Blake, a wolf shifter and leader of a group of alpha males, has begun to experience dreams that seem to be telling him a message. Caly goes on several dates with Nick but doesn't feel any chemistry with him. Her dreams have changed dramatically as the man in her dreams repeatedly says, "Tell the male with the cold dark eyes Blake Orion's Order." One evening, she suddenly awakens to see an intruder in her apartment. The man with cold dark eyes appears in front of her. Caly tells him the message, then her world goes dark. Upon waking up, Caly sees the man in her dream. Blake inquires why she called him, and Caly soon learns there is more to the world than what she was led to believe. Calypso's Heart by M.C. Solaris is a fantasy set in the world of shifters.

The points of view in Calypso's Heart split between Caly and Blake. The emotional turmoil that Caly has is completely rational, and I would feel the same way if I was apparently abducted from my home. Waking up to a world where the people are more than just human would be a shock to anyone. The plot is extremely deep yet M.C. Solaris did an exceptional job of setting the scenes in vivid detail. The characters all have distinctive personalities that add a feeling of realism to the story. I enjoyed the witty games that the twins, Rhyland and Rhyker, would play on the overly serious vampire Nico. My favorite description of one scene was, "It was like a pink Care Bear threw up in his room."

This fantasy story has several pages dedicated to Blake and Caly's attraction to one another which, while physically descriptive, showed the intensity of emotional need. Every aspect of the characters, scenery, and action scenes can easily be pictured in my mind. The ending contains a letter from Caly ensuring The Orion's Order Series will continue with its character-centered focus. I recommend this exceptional novel to readers that enjoy paranormal romances starring shifter main characters. I look forward to Rhyker's Key: Book 2 of the series.