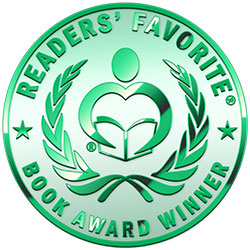 Reviewed by Leonard Smuts for Readers' Favorite
The topic of canned hunting and the trade in endangered species remains discreetly hidden from the public gaze. Astonishingly, it is not illegal in many states of the USA or even internationally, but generates huge revenues for those less inclined toward acknowledging animal rights. Kerry K Cox brings these malpractices to the fore in a hard-hitting and uncompromising manner. Through the eyes of Special Agent Nick Tanner, Canned Hunt explores the shadowy world of so-called outfitters who arrange for rare and exotic wildlife species to be hunted in circumstances where the target is deliberately captive and defenseless. Nick Tanner is tasked with uncovering those involved, but the story really begins with the shooting of a fellow agent in the course of her duties. This leads Nick to the backwoods, where he finds a web of conspiracy involving the local sheriff and the members of a fundamentalist church who believe that they have a God-given right to exploit nature. The church uses the proceeds they derive to further a right-wing supremacist agenda. As Nick and his colleagues close the net, they are exposed to increasing levels of personal danger, which culminates in a tense and dramatic standoff.

Although Canned Hunt is written as a novel, it highlights real-life issues and moral dilemmas. Law enforcement against canned hunting is often under-resourced and not always adequately supported by either political will or by local crime prevention agencies. Indeed, many citizens still assert their right to hunt, the only difference being the circumstances they regard as ethically acceptable. Kerry K Cox has researched this topic in depth and weaves an intricate tale of undercover operations, deceit, and personal risk in tracking down the culprits. He does this through a variety of interesting and exciting characters, whose adventures enrich the book. A personal favorite was Ray, a blind bobcat who Nick has legally adopted and later becomes an important part of the plot. I also welcomed the reference to the trade in rare butterflies, which do not enjoy the high profile of the larger predators but are equally endangered. A new and sinister development in the industry is remote, online hunting made possible by new technologies. The intriguing and original plot unfolds at a brisk pace, holding the reader's attention to the end. The book is a fascinating journey into a little-known and secret world, where profits are protected at any cost and even humans can become fair game.