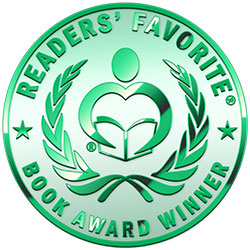 Reviewed by Rabia Tanveer for Readers' Favorite
Catching the Wind by Steve Physioc continues the story of Sam Cloud-Carson who we first met in Walks With The Wind. After losing his freedom, his family, and everything he loved, Sam thought his life was over. Reluctantly working for Drake Dixon was Sam's personal hell. However, Sam was finally able to get away from Drake's clutches and find a fresh start in Nicaragua. There, Sam was able to be himself and play baseball as much as he wanted. Getting the attention of scouts, Sam was relieved to find his groove back. However, that relief was short-lived as someone from Sam's past was back, and he wanted Sam to lose everything once again. This was not the time for that. Sam needed to keep his attention on the Big League and prove his talent. He wasn't ready to face his demons once again. Can Sam win this time?

Author Steve Physioc is a grand storyteller. He is a maestro with words and knows how to make things work for his readers. The descriptions are out of this world. I felt like I was transported to Nicaragua with Sam, I felt the change in the winds and could see the colors of the wilderness. I could feel Sam's passion, his frustration, and then his determination as he fought to reclaim his life. Sydney's character was fascinating, to say the least. She was relatable and very vital for Sam's recovery. Physioc made sure to give enough attention to Sydney's story and keep the main focus on Sam's journey to redemption. As expected, the dialogues were crisp, the plot was thrilling, and the narrative was entertaining. There was never a dull moment in Catching the Wind, and Sam's progress made me love this sequel even more. I loved the change in Sam, and enjoyed how he stood up for his dream! I would highly recommend both novels to the fans of sports/action novels.