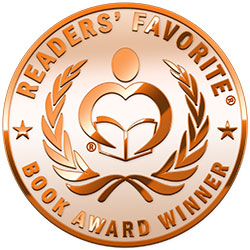 Reviewed by Liz Konkel for Readers' Favorite
Champions of the Dragon by Michael James Ploof is the first book in the Epic Fallacy trilogy. In every generation, five are chosen by the Most High Wizard Kazimir to be the Champions of the Dragon. The five chosen are unlikely companions: Murland is an apprentice that always dreamed of being a great Wizard, but has failed to successfully cast a spell. Gibrig is a Dwarf suffering from Humanism, and doesn't have the heart to harm anyone. Brannon is a Prince refusing to bend to his father's will, and give up his love for the warrior Valikimir. Willow is an ogre with an unsustainable appetite, strength, and a past victory of defeating a crocodile. Sir Eldrick is an alcoholic knight, formerly banished from the kingdom after being caught with the queen. Little do they know that this quest is a fool's mission, not to defeat a dragon and claim heroism, but to be fed to it.

Michael James Ploof brings to life a vast array of characters, making each one different with flaws, strengths, and quirks. Ploof breaks several fantasy stereotypes with charm and cleverness, allowing each character to be sympathized with, and spending every scene growing the characters. The villains are very ominous and mysterious, a perfect fit for the world of eccentricities. Not a lot is learned about their motivations, but it's clear that this is only the beginning of everyone's stories. Each of the "champions" is an outcast trying to find his way, and their differences tend to clash with each other, but as the story unfolds, the more they become a team. Champions of the Dragon is a delightful satirical treat, with humor, emotion, outrageous moments, and eccentric characters that come to life off the page.