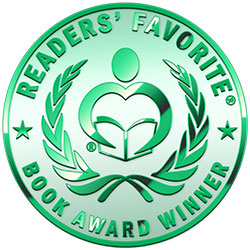 Reviewed by Kimberlee J Benart for Readers' Favorite
Chant of a Million Women by Shirani Rajapakse is a collection of seventy-three free verse poems which touch on raw and sometimes brutal aspects of the female experience. These can be difficult to discuss and even more difficult to express, but she does it masterfully. The poems vary in length and topic, but the subjects and themes, whether inspired by current headlines, ancient texts, or the thousands of years of the human experience in between, are clear and all too recognizable. To many readers, they will be all too personal and painful. Notes at the end explain references to a modern crime victim and characters from ancient Hindu and Greek epics which inspired some of the works.

Chant of a Million Women is correctly classified as poetry about women's issues. No argument there. But in my opinion, it is just as accurately, and perhaps even more pointedly, poetry about men. Not all men, of course. Many good and decent men around the world champion the rights of women, their equal treatment under the law, their education and participation in society, and their respectful treatment in family and work relationships. Rajapakse's poems are clearly aimed at those who don't, and who often justify their exploitation, disrespect and brutality by the attractiveness of their victims. She defiantly reminds them of their hypocrisy. And she sadly reminds us all of the terrible waste of so many lives to hopelessness and despair. "That's why I write, I whisper to the winds." Highly recommended.