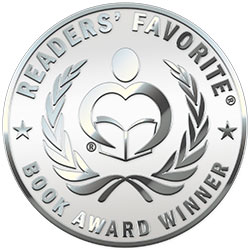 Reviewed by Anne-Marie Reynolds for Readers' Favorite
Chopper Warriors by William Peterson is a combination of stories drawn from interviews and the personal experiences of the author himself. It tells the real story of the Vietnam War, from the people who were there in the thick of it. Mr Peterson has interviewed a wide range of personnel - grunts, helicopter pilots, crew and officers - to gain their stories of the tours they served, of the fear and the death that surrounded them. Chopper Warriors tells the story of the helicopter crews and pilots who were responsible for ensuring that there were not many more names on the wall in Washington. It tells of acts of heroism and of bravery, of special missions that stick in their minds to this day. Above all, it tells us that there was one underlying factor in the chopper warriors' minds - that no-one was beyond bringing home, be it to their families or to their final resting place.

Chopper Warriors is a moving book. William Peterson has written in such a way that the scenes he describes are made real to those of us that weren't there. You can almost smell the blood and the fear, hear the sounds of the rotors above. You feel as though you have been lifted from the comfort of your own home and thrust into the midst of one of the bloodiest wars in history. I take my hat off to Mr Peterson and to all those who shared their stories with us, those who relived the horrors of what they saw and felt to bring us the truth about the war on the ground.