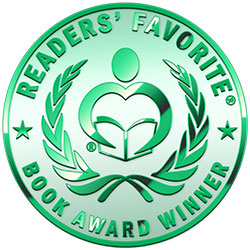 Reviewed by Bruce Arrington for Readers' Favorite
Chuckie Says Goodbye: A Story About Pet Loss (Chuckie the Chocolate Lab Book 3), by Amy Jensen, is a 38-page-long illustrated book for kids. It is more of a serious story about a dog named Chuckie, who must say goodbye to his sister, Neslee. This book is based on a true story and includes a list of tips at the end for those who have lost someone they loved.

Let's face it: losing a beloved pet is like losing a relative, and it hurts. But I found this book to be a sensitive reflection (and from a dog's point of view) of how much love went into a member of the family, much like the way we love our pets. No matter what mistakes are made along the way, or how much trouble they can cause, we still love them to pieces. And when their health declines we do everything in our power to help. The loss of a pet can be devastating for adults, and perhaps even more so for children who may find it difficult to process their emotions during this difficult time. But this book takes the reader gently by the hand and guides them through times like these. I found the nine tips for loss to be excellent advice as these aim to speed the healing process we all go through during times like those. The raw emotions we feel are pointed in a positive direction for comfort and healing. Chuckie Says Goodbye by Amy Jensen is an important addition to any home that has pets. Highly recommended.