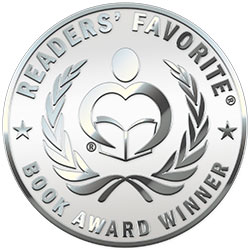 Reviewed by Jack Magnus for Readers' Favorite
Clean is a young adult coming of age novel written by Mia Kerick. Lanny Keating is entering his senior year in high school as a popular football player with strong prospects for a scholarship to a good school, but underneath the strong good looks and easy charm is a troubled young man whose family became lost because of an accident. His little sister, Joelle, ran out into traffic outside a fairgrounds, and she suffered traumatic brain injuries as a result of her accident. Her father, mother and Lanny all blame themselves and each other, and their existence is fraught with tension, recrimination and barely disguised antipathy. Lanny is drawn to Trevor Ladd, another senior, someone his parents would probably refer to as one of the bad boys at school, and the time they spend together seems to consist of an emotional push and pull, as Trevor finds it hard to show emotions or trust or feel that he's worth anything at all. Trevor lives with an abusive and controlling guardian, a man his mother left him with years before. Carl is Trevor's shameful secret; Carl's house the place Trevor dreads returning to each night. Trevor and Lanny drink to ease the tension and to experience a calmness and camaraderie with each other; each finding coping with the secrets of their family life easier that way. Sometimes, they'll smoke a joint or indulge in a schoolmate's pharmacopia of pills, and, inevitably, Lanny's sports and academic performance decline, leaving the mere fact of his graduating with his class in doubt.

Mia Kerick's young adult coming of age romance, Clean, is stunningly beautiful and perfectly paced as the two young men begin their processes of healing and self-discovery. I love this book. I love just about everything about it. Trevor and Lanny are marvelous characters, and their interactions ring genuine and true even throughout the worst of their problems. Kerick adroitly merges social issues such as sexual and physical abuse, family dysfunction and addiction in a compelling and lovely story that never becomes preachy, sentimental or exploitative, and her writing style is measured and perfectly suited to her story. There are passages in Clean that are lyrical and beg to be read aloud, especially some of Trevor and Lanny's later conversations. I didn't want the story to end and felt a bit bereft when it finally did. Clean is most highly recommended.