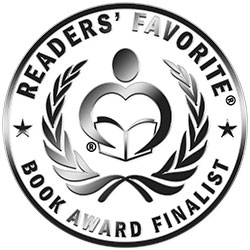 Reviewed by Sefina Hawke for Readers' Favorite
Clevenger Gold: The True Story of Murder and Unfound Treasure by S.E. Swapp is a non-fiction historical account of the Clevenger family from the Arizona Territory and their journey to the Washington Territory. This is a book that would appeal most to a mixed audience of adults and young adults who enjoy true stories, a "wild west" feel, murder, and the search for treasure. This book is based on the true events that were documented by journalists in a one-hundred-and-thirty-year period ranging from the 1887 trial to the 1900s. Sam and Charlotte Clevenger hired two men by the names of Frank Willson and John Johnson to help them move, but their destiny turned dark when they least expected it. What caused the Clevengers to move, why did they chose to hire the men they did, and where did it all go wrong?

Clevenger Gold: The True Story of Murder and Unfound Treasure by S.E. Swapp might have been a non-fiction audio book, but it read much like a fictional story, which is what held my attention. The overall feel of the book reminded me a bit of the old Indiana Jones movies. I liked the fact that the author got right into the story and did not dilute the book with pointless or unnecessary details. Overall, I found that I really enjoyed this book and I would love to read more true stories written by S.E. Swapp. The narrator of this audio book was Paul Michael Garcia. Mr. Garcia is an accomplished vocal performer who has narrated many audio books ranging from Starman Jones to Job: A Comedy of Justice. I personally felt that he had the perfect accent for this audio book as his voice sounded very "old west cowboy," which was just right for this setting and the characters.