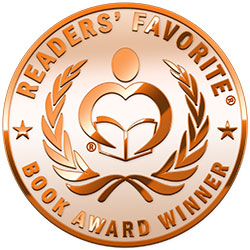 Reviewed by Shannon Winings for Readers' Favorite
In Codename Romeo by Lucy Leroux, Ethan Thomas is a confirmed bachelor. His life revolves around his work, friends, and coming home to his own place with no distractions. After being suckered into buying an apartment complex with his friends, Mason and Donovan, his goal is to have it up and running before the mandatory retirement age at the FBI. Of course, there are a few issues with his plan. Mason left town without getting rid of the last renter - who Ethan considers a squatter. He wants her out so he can begin construction. However, when that squatter turns out to have an adorable child and is ill, he is forced to care for them both as a snowstorm overtakes Boston. Yet, his grudgingly caring behavior soon turns to affection for the girl and her mom. He is hesitant, though, as he is sure she has secrets. He needs to get to the bottom of them before he falls too hard for them.

After reading a previous book by Lucy Leroux, I was excited to have the chance to read another one of her works. Codename Romeo by Lucy Leroux turned out to be related, in a small way, to the other book I read. This addition was surprising but exciting as I could relate some of the characters back to those I already knew. This wasn't the only thing keeping me reading this book. Many of us are suckers for a law enforcement agent with a soft heart. I'm no different. The summary of this book pulled me in and the heart-warming feelings kept me going. The desire to love and trust someone who is keeping secrets is all too relatable as well.