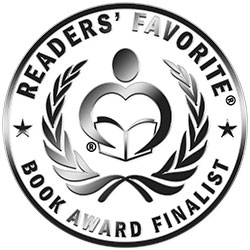 Reviewed by K.C. Finn for Readers' Favorite
Cold-Blooded Trade is a work of fiction in the mystery, crime, action, and thriller sub-genres, and it forms part of the Nick Tanner Crime Thriller series. Penned by Kerry K. Cox, the work is best suited to the adult reading audience through the use of explicit language throughout, as well as scenes of violence and sex. In this third installment, we find our innovative U.S. Fish and Wildlife Service Special Agent wrapped up in another case that could lead to deeper, darker criminal motives. Busting traffickers in endangered reptiles ought to be a routine operation, but a sudden violent incursion reveals something far more deadly lurking in the backwaters of Mississippi's swamplands.

Kerry K. Cox knows how to pace a thriller, and this next adventure with the unorthodox, sharp-witted, and enigmatic Nick Tanner leaves no room for boredom with its many twists and turns. I particularly loved the atmosphere and setting of this installment, with the ever-watchful eyes of the swamplands ramping up the tension as danger lurks from every angle, even the depths below. Nick's development as a solo investigator is interesting to watch in the series due to the unusual challenges that this novel brings him. I found the realism in his dialogue and narrative presentation helped to ground the rest of the story so it always felt believably dangerous and tense. I would highly recommend Cold-Blooded Trade to fans of the existing series and the series in general for crime thriller readers seeking a unique premise and a highly engaging central hero.