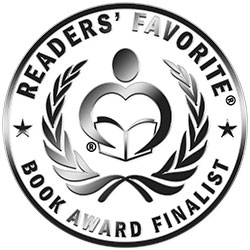 Reviewed by Jack Magnus for Readers' Favorite
Commercial Directing Voodoo: Filmmaking Spells and Production Potions is written and illustrated by Jordan Brady. Brady is a commercial filmmaker and director who has written and directed full-length movies. He's also the creator of and genius behind the Commercial Directing Bootcamp. Commercial directors are next in line after the client and the ad agency get together to discuss an advertising campaign. Who they pick, and whether they'll be happy with what he does with their idea depends on the director and where he's coming from. Brady's first reaction when receiving a storyboard is to instantly fall in love with it. Each prospective job offers new creative challenges and avenues to expand his knowledge and experience. No matter how many jobs he has tackled, there are so many new focal points to explore, solutions to choose from and, best of all, opportunities to add to his reel.

While Brady loves the creative energy output that is an intrinsic part of commercial directing, he has come to rely upon his past experience and acquired knowledge in almost every aspect of the directing process. He suggests printing out a new script or storyboard before reading it, noting that he likes to settle in with scrap paper and pen and start scribbling out ideas and story-pictures based on that important first impression. He builds up the world envisioned by the script using stick figures, and runs with the story as he reads and sees where it goes. While his imagined finale may be quite different from that envisioned by the ad agency, there's something dynamic happening as he first sees that script, something that's magical. As I began reading Jordan Brady's Commercial Directing Voodoo: Filmmaking Spells and Production Potions, I wondered at the impressive sorcerer's skills that would enable this author to successfully mentor me in a field I knew literally nothing about. Granted, we've all seen commercials and remember ads that astounded, surprised and delighted us no matter how many times we've seen them. But how to get from that storyboard or script to the finished magical product?

I was most agreeably surprised to find that Brady's technique for imparting his knowledge is painless, sensible and often quite enjoyable. His ideas make sense in a real world sort of way. As a quick example: watching how a child star behaves outside of an audition makes a whole lot of sense, considering the amount of time one might have to spend with him, and getting a kid's part taken care of early in the day, before boredom and fatigue set in, is also brilliant. Likewise, the simple trick of setting up an upstairs bedroom in a downstairs room saves effort and time. Many of these ideas seem so logical and matter of fact, but the magic is that there are so many of them, that the lessons learned from the thousands of commercials Brady's directed are presented in an easily digestible and entertaining format. And while I'm still fairly certain I won't be starting a new career in commercial directing, I doubt I'll ever look at a commercial in the same way again. Commercial Directing Voodoo: Filmmaking Spells and Production Potions is a fascinating book that should be required reading for anyone who wants to get into directing, and should be on the to-read list of anyone who's ever wondered how they make those great commercials. It's most highly recommended.