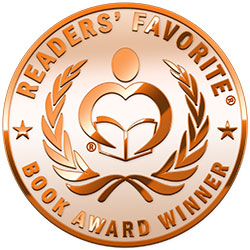 Reviewed by Rabia Tanveer for Readers' Favorite
Condition Black by Stu Jones and Gareth Worthington is an action thriller with a bucketful of romance. Set in the future, the story revolves around two men who have a huge burden to bear, and only one of them can do the right thing. A war correspondent in Syria, Marie comes back to the USA with a bacterial disease that is slowly killing her. Now that she is in a coma, her brilliant scientist husband Evan Weyland is ready to do whatever it takes to find a cure for the unknown disease. Criminal Investigation Commander Captain Billy Vicks gets wind of Marie's condition and a suspicious attack sanctioned on Syria. He believes something is wrong and wants to get to the bottom of it before it is too late. Both men are hellbent on achieving their goals, and only one can be the winner. Who will win this race against time?

I love it when authors do their due diligence in research, and it shows. You can tell that Stu Jones and Gareth Worthington read up on the autism spectrum, studied people who fall into this spectrum, and then wrote Evan's character. His mannerisms and quirks are scarily accurate. Condition Black is an action-packed thriller with a fast pace and incredible development. All the characters are given a background that readers can explore. Billy's character is my favorite (although Eva comes in at a close second). He has demons in the closet that rattle hard to come out, but he keeps his focus on the task at hand and does not let his personal life get in the way of duty. The authors add twists and turns at the right moments, introduce action to keep the story moving forward, and above all, they keep the story real!