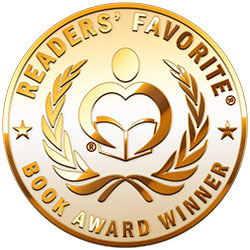 Reviewed by Charity Tober for Readers' Favorite
Conquering your Stress & Fears: a treatment guide for anxiety and trauma-related disorders by Gustavo Kinrys is an informative guide that is extremely relevant in today's busy world. The book has a very easy to follow format that helps guide readers step-by-step through the healing process. Kinrys encourages readers to utilize natural techniques to overcome stress and fears before turning to conventional medications and treatments. Anxiety, depression and other debilitating mental issues affect millions of people every day. These types of conditions have a huge impact on everyday life and ultimately take the joy out of what could be a very fulfilling life. Kinrys encourages readers to utilize a wide variety of treatment options, including herbs, vitamins and meditation/relaxation techniques. The book provides a clear path and advice for each option offered and the author uses a very encouraging tone to guide readers through each step.

I would recommend Conquering your Stress & Fears to anyone looking for advice on living life to the fullest without all the unnecessary stress and fears that tend to overshadow our everyday existence. The tips and exercises listed in the book by Kinrys are clear and simple and a great way to try out the various methods to see what might work before resorting to traditional medications and treatments from a doctor. Who knows, you just might discover that you have the power inside yourself to combat your own anxieties and demons without medical intervention. I, for one, know that just daily meditation goes a long way in eliminating the negative impact of everyday stress in my own life.