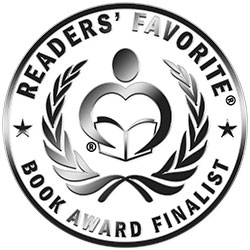 Reviewed by Vincent Dublado for Readers' Favorite
Conundrum by Tom Bleakley and Marcia Lange is a thought-provoking work that explores the question of what's keeping the world from ending AIDS. In October 1985, Dr. Pittsburgh is aware that declaring HIV to be the cause of AIDS is an important milestone in science. There is a great deal of merit in his paper that could pave the way for further research. As the leader in this study, he would benefit greatly from generous funding. But he is hiding something that he cannot back out from, for to do so would make him look like a fool in the scientific community. In 2018, someone becomes aware that he is a fraud. His claim about HIV and AIDS overshadowed the role of endocrine disruption as the real probable cause of AIDS. Awareness of endocrine disruption as a major health problem was set back for years, all because of his lies. But Pittsburgh aims to win, as telling the truth only plays a small part in the recipe for success.

It has been decades since AIDS was first identified, and through their book, Tom Bleakley and Marcia Lange revisit the anatomy of the disease and the slow progress made toward its total eradication. It breaks thrilling new ground as globalization and changing values contribute to shaping public awareness about the malevolence of the disease. In Dr. Pittsburgh, Bleakley and Lange created a powerful personification of the greed and big fat lies that make the root cause of AIDS synonymous with the definition of a conundrum. It is a brilliant novel, and perhaps even more than that. Bleakley and Lange handle their scenes with powerful dialogue that allows you to access genuine motives. You can see, for example, how sentiments about homosexuality in connection with the disease changed over time. Conundrum is a must-read story that takes a rightful step in questioning our perception of AIDS.