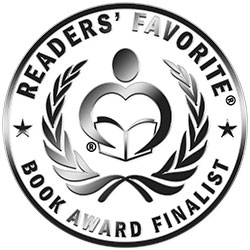 Reviewed by Ruffina Oserio for Readers' Favorite
Cooking for Cancer: A Book with Purpose by Johanna Harlen is a ground-breaking book that provides readers with the right tools to fight cancer without running any risks. Written by a Holistic Nutrition Practitioner who has experienced cancer in her own family, this book provides information that cancer patients and those taking care of them need to know and how what they eat can determine the quality of their health. In this book, readers not only find great recipes for a healthy life but tips on how to get empowered, with advice on taking charge of their wellness journey, being focused, thinking their decisions through, giving informed consent when it comes to treatment, adapting the right nutritional strategy, and a lot more.

This is a gem, a book that everyone with cancer or anyone taking care of a cancer patient should read. The author shows readers how they can use their brains and healthy habits to beat cancer. Johanna Harlen provides recipes for thirty days and explains how each element in nutrition can contribute to a healthy life. The writing is sprinkled with real-life examples from the author's own life, medical information that readers need to know, and the motivation they need to keep fighting on. It is written in a strong and commanding voice, and the confidence in the writing comes out in the simplicity in style and clarity in expression. Cooking for Cancer: A Book with Purpose is one of those books to have at home, especially for readers who enjoy cooking and a healthy lifestyle.