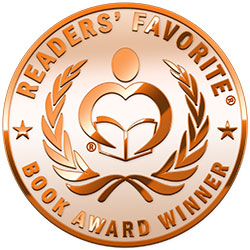 Reviewed by Vincent Dublado for Readers' Favorite
As hackers continue to level up their game, cybersecurity specialist, US Army veteran, and ex-NSA developer Ben McCarthy invites you into an ancient and effective way to fight cybercrime in Cyberjutsu: Cybersecurity for the Modern Ninja. The book's message is clear and direct, and it all lies in the strategies and techniques that ninjas used for warfare. Using the lessons obtained from unearthed ninja scrolls from medieval times, this book allows you to visualize a more physical rather than a mere virtual or cyber environment, which then makes you think of hackers' tactics and techniques as they relate to tangible assets. Every chapter provides you with Castle Theory exercises that ask you to solve a threat scenario using what you've learned about ninjas and cyber concepts.

Much like the lessons that The Art of War has provided for modern-day businesses and entrepreneurs, Cyberjutsu aims to give invaluable lessons from the past to help you not only think like a hacker but to think like a ninja as well. There is no doubt that what we need to protect our businesses and online privacy is an innovative practice and mindset that will put us always a step ahead against the enemy. Investment in security measures is only part of the answer, and we have seen that traditional methodologies can only do so much. As a modern voice referencing an ancient text, Ben McCarthy makes his book resonate on all levels. A highly recommended read for those who are concerned about facing the security challenges in this age of digital information.