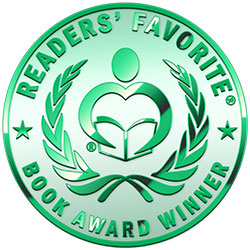 Reviewed by Jamie Michele for Readers' Favorite
Cycle of Lives by David Richman is a non-fiction compilation of "15 People's Stories, 5,000 Miles, and a Journey Through the Emotional Chaos of Cancer." Richman embarked on a cross-country bike ride inspired by his sister, who had died from terminal brain cancer just a few days before an American Cancer Society fundraiser, and with an aim to raise more while elevating other stories of individuals who have been faced with cancer's impact in several different ways. Richman rounds the book out with details of his ride, interspersed between the testimonies of people that range from Terri, a young woman with stage IV Hodgkin's lymphoma who finds herself completely alone at the worst possible moment, to James, a chief medical officer who fights for care for the uninsured.

I had Cycle of Lives in a stack of to-read books for several weeks before I finally felt ready to read it. September 11th marked the day my mother died at age 43 after a hard nine years fighting breast cancer that just kept coming back. David Richman's book reached out to me despite my fears. When I read it, I was touched by the profound honesty of those who shared and a feeling of comradery in a community none of us want to be part of. Yet here we are. It was Karen's story that I most connected with, a vivacious woman who curls into the fetal position when a horrible diagnosis smacks into her. She writes: "Cancer shows you how little you control in life—how without time, without another day in front of you, everything is over." This is the frankness that people in similar situations need, and this is what makes Richman's anthology stand out and help the rest of us uncurl from the fetal position and finally stand up.