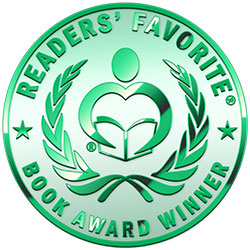 Reviewed by Liz Konkel for Readers' Favorite
Dark Soul Experiments by Bre Hall is the first book in the Dark Souls Chronicles. Ren's life was ordinary. She spent her days hanging out with her best friend Alfie, who had changed since a car accident a few months ago, and dealing with a stepmother that keeps getting into her business. Then a trip to the antique store introduces her to the handsome Peter who leaves a mysterious bracelet for her with charms that, when opened, take her back to a past life. She learns that a curse has splintered her soul and each past life has been forced to die tragically as a result, but now she must reunite her soul before an unsuspecting enemy finishes the job started years ago.

Bre Hall weaves between the present and the past as Ren discovers her shocking origins and delves into the memories of her past lives, each of which has died young. Each of the memories provides a look at her past selves with each playing a key component in how events in the present unfold. Each past life has a similar spunky quality that Ren has and a strength that's clear it's still her but they're also unique in their personalities and experiences which are drawn from the time period they're from. Hall explores a mystery element as the secrets of her past lives and the curse is slowly revealed which Ren realizes puts her in more danger than she knew. Ren is a little old-fashioned in her personality which is a nice way to wink at her past lives with each new discovery fueling the story toward a surprising twist, a complex world, and a tragic turn of events. Dark Soul Experiments delves into curses, past lives, and self-discovery through a journey that explores history, reincarnation, friendship, and life. A great read for young adults.