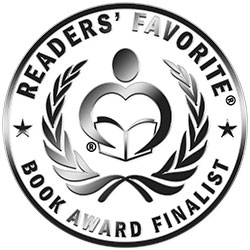 Reviewed by Emily-Jane Hills Orford for Readers' Favorite
Imagine a magical castle ruled by a very special dragon. Davy is that special dragon and his heart is bigger than the castle. Davy believes in sharing with everyone, no matter what their skin or fur color is, no matter where they live, or how rich or poor they are, and certainly no matter what physical and psychological differences they might have. Everyone is equal to Davy and every year when he plans his special Christmas party for the people of Dragon Town, the party is meant for everyone. As he tells one of the fairies who tries to turn away the BunBun Rabbit family, "Anyone who finds my castle is welcome." This is the way God wants us to live and it's the way Davy wants to live, too.

Mary and Michael Schmidt's picture book story, Davy's Dragon Castle, is a sweet story about caring, learning about our differences, and accepting everyone in honor of their unique differences. The story is told in simple language so young readers can follow along. The bright, bold, colorful illustrations are spectacular and certainly help move the story along. The font appears in multiple colors depending on the page so it stands out, but also to point out that different colors don't change the depth of the meaning of the words, just like different colors don't change people. The story is full of fun and excitement leading up to Davy's big Christmas party and the authors continually stress the importance of everyone being included. A simple story with a powerful message, beautifully told.