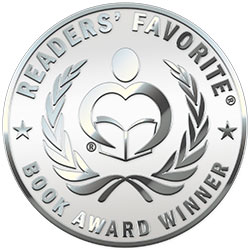 Reviewed by Liz Konkel for Readers' Favorite
DAWGS: A True Story of Lost Animals and the Kids who Rescued Them by Diane Trull with Meredith Wargo is uplifting, inspiring, and emotional. Diane Trull was an elementary school teacher whose students led her to a profound moment when a picture of dogs in the paper sparked them to ask questions about what will happen to the homeless dogs. The students worried about the fate of the poor animals. This was a concern that led to the turning point in Diane's life and was the first step toward the creation of DAWGS (Dalhart Animal Wellness Group and Sanctuary). The journey taken by Diane and her class as they embarked on creating a shelter is one that inspires hope and compassion. The dedication and determination of Diane and her students created a movement that helped the dogs and cats found abandoned and abused find a forever home. Real stories of the animals they helped along with photographs are included.

This is a book that will leave you feeling uplifted and inspired. Their mission statement is to encourage children (not just those participating in the program) to learn about responsibility, commitment, and caring for animals while also establishing inspiration for children (and adults) to take part in their community. The cornerstone of the program is about education, a prevalent theme highlighted throughout to show the various principles and ideas they developed through caring for the animals – such as spaying and neutering. The real stories are at the start of each chapter and provide a personal connection to the animals. Not only is this a real story but it's one that connects to all ages and shows that anyone can become involved in helping animals and their community.

Diane Trull explores the problems they faced such as fighting the council, fundraisers, and people that complained about the smell and noise, and dealing with arguments to find something more meaningful. The honesty in sharing the real struggles they faced helps form a connection. The book also highlights the benefits of having kids help at the shelter and the importance of spaying and neutering a pet. The uplifting story completely encompasses the mission principles of DAWGS which are perseverance, determination, a sense of responsibility, and compassion for all. Animal lovers won't leave the book dry-eyed as DAWGS is an uplifting and honest example of hope and compassion.