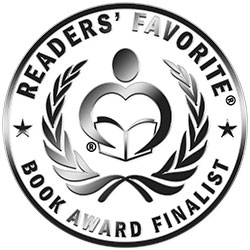 Reviewed by Jack Magnus for Readers' Favorite
Dead Scared: The Mortsafeman Trilogy, Book One is a horror novel for young adults written by Ivan Blake. Being the new kid in school is problematic at best, especially when it's high school, and the town is a small and insular mill town in Maine. Everyone knew everyone else in Bemishstock, Maine, a once thriving industrial center that now had only one manufacturer still operating a plant there, Allied Paper Products of Wisconsin. And while no one could actually say that they enjoyed the stink and air pollution that went along with a paper production plant, the fact that Chris Chandler was the son of the man who was spearheading Allied Paper's move to shut the plant down made him even more despised in school. Chris's very presence symbolized the death of Bemishstock, and the other students, and their parents, were not at all circumspect in their desire to strike back at him. Finding his locker dripping with pig's blood was commonplace, but being hauled up before the sheriff for things he didn't do was driving Chris to a feeling of desperation he would never have imagined before. He still couldn't understand why his father had taken this position with the company; why they moved to this awful town; and why his mom didn't laugh and smile as she used to. Then, the richest, cutest and most popular girl in his class suddenly seemed to notice him, and while he knew her bully boyfriend would probably make him regret it, he couldn't resist the feeling, finally, of being accepted.

Ivan Blake's young adult dark fantasy novel, Dead Scared: The Mortsafeman Trilogy, Book One, is an intense and brooding tale that delivers. There's nothing quite as satisfying as getting wrapped up in a good, old fashioned horror story, and Blake's plot had me instantly hooked. I loved the gloomy New England atmosphere, and was suitably spooked by the creepy defrocked British chiropractor who had a goat farm and a very dark secret. Chris is a grand main character; he's strong, resourceful and someone I'd want on my side in a tough situation. Blake's plot is cunning and dark and has a fascinating historical background, and his characters are believable and complex. His writing is often lyrically lovely, but this never gets in the way of the action and horror that this book is steeped in. I'm eagerly anticipating the next book in Blake's The Mortsafeman Trilogy and most highly recommend Dead Scared.