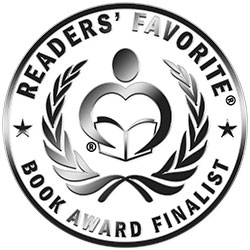 Reviewed by Trudi LoPreto for Readers' Favorite
In Death in Disguise: A Beth Getty Mystery, Volume 1 by Karen Neary Smithson, Beth Getty is an amateur sleuth, married to a police detective, who manages to get herself into some scary situations while trying to solve the case of who murdered the nanny of one of her best friends. Beth's husband repeatedly asks her not to become involved, but Beth finds it impossible as she discovers a clue that always seems to lead to another clue to which she must find the answer. Beth uses her fey instincts to guide her and gets much help along the way from various friends, both new and old. The story has so many twists, turns and surprises that I just don't want to spoil it for readers by revealing any more.

Death in Disguise is everything I could ever want in a mind boggling mystery. I was pulled in from the beginning and amazed by the ending, which I never saw coming. There are several plots going on at the same time and each one kept me glued to my Kindle. Murder, romance, deception, infidelity and everyday and celebrity characters fill the pages in a very well written, exciting book. I really loved Death in Disguise. I am anxiously awaiting a follow-up and so look forward to Beth's next adventure. Karen Neary Smithson has everything it takes to be an award-writing author with many more volumes of Beth Getty books in her future. I also can clearly see Death in Disguise being the next favorite sleuth TV show. Please, do not pass this one up, but put it at the top of your summer reading list.