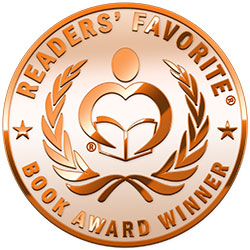 Reviewed by Emily-Jane Hills Orford for Readers' Favorite
Making and serving good, wholesome food is an art form. You can use the least expensive ingredients possible. You can substitute one ingredient for another. You can decide to ignore the instructions carefully written out in the method of preparation. But you might not be satisfied with the end result. If you really want to create that work of art, that delicious recipe you remember enjoying at a friend's house, or something special Mom used to make, you need to use precisely the same ingredients and follow the directions. However, as in many family recipe collections, we might find that instructions are sparse to non-existent, so, if it's a family recipe you're following, write down the directions as you recall and make a note of the precise ingredients you remember being used back in the day. Food availability and cooking technology have changed, but the bottom line is to use fresh and real ingredients. If at all possible, don't substitute. It's not worth it to save some money on the expense. If you want quality, then use quality – not necessarily the most expensive ingredient, but the best quality ingredient.

I love the title of Kenneth M. Horwitz's cookbook, Deep Flavors: A Celebration of Recipes for Foodies in a Kosher Style. Deep flavors certainly suggest a thorough presentation of food, recipes, and the art of creating exemplary food art – to be enjoyed and savored. The author has done just that. His concise book includes fully organized recipes, each one with detailed instructions and background on the recipe: its source, its ingredients, and the reasons behind how to prepare it. As he writes in his opening chapter, which outlines his philosophy on food and food preparation, "Cooking is worth some effort and attention to detail. The positive reactions from family or guests, as well as your own enjoyment, will make it worthwhile. Of course, producing delectable food is more than just process – high-quality (and this does not necessarily mean rare or expensive) and fresh ingredients are essential." I was particularly interested in his chapter on breads and sourdough breads as I begin my own experiments with a sourdough starter, all of which I found informative and useful. This is an essential addition to any cookbook fanatic's collection and to anyone who believes in spending the time and effort to make the 'food' experience a real work of art, one with many deep flavors.