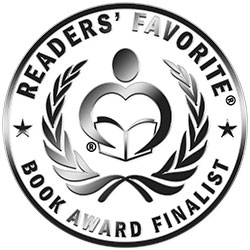 Reviewed by Romuald Dzemo for Readers' Favorite
Depth of Lies by E.C. Diskin is a perfect blend of mystery, crime, and sleuthing, a well-crafted novel with compelling characters and a beautiful setting. Shea Walker is a woman that many like in her community, a mom who seems to have no problems, until she is found in the bathtub in unusual circumstances, overdosed with drugs and filled with alcohol. It's an event that startles everyone in her small suburban community, but her long-time friend, Kat Burrows, unable to reconcile with the fact that her jovial and responsible friend had reason to commit suicide, decides to dig deeper into the victim's life. Was it an accident or suicide, or did someone stage a suicide? Kat is about to discover a part of the victim she never knew — dark secrets, desires, and betrayal. Is she ready for what is buried beneath her friend's personal life? Has Shea's outward bubbly personality and responsible calm been a subterfuge, concealing a life of duplicity?

E.C. Diskin starts with a strong premise — a woman who seems to be loved by everyone and happy with her life dies in a way that contradicts the values she exhibited in life. The reader is intrigued and, like the characters in the drama, wants to find out what happened to her and what happens next. Kat Burrows' curiosity is justified by the strong connection she has with the victim and her desire for truth and closure. The plot evolves steadily with deep layers of secrets and surprises, and it is interesting how the protagonist's deception grows with the unveiling of each piece of the mystery. The story is emotionally and psychologically rich, which augments the keen sense of realism imbued in the narrative. The setting is vivid, with beautiful descriptions of locales and the social atmosphere within which the story takes place; it is cinematic.

Depth of Lies is cunningly plotted and the unpredictability of the plot creates the kind of suspense that makes the story a gripping one. While this is not a run-of-the-mill detective story, it does feature a character with a strong need for the truth and she follows her instincts as well as clues into the victim's last days in search of answers. I found the story to be engaging, the narrative voice hypnotic, and the plot intriguing. A real delight for fans of mystery and murder.