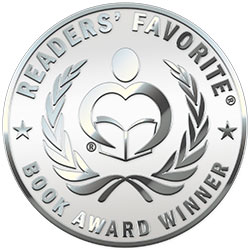 Reviewed by Mona Hawke for Readers' Favorite
Diver Creed Station by Oliver Phipps is a science fiction adventure. In the distant future, civilization is being rebuilt after a catastrophic war. The survivors began restoring a virtual reality facility they had discovered, where people enter specially designed pods to embark on virtual experiences. Oray is a maintenance worker, or diver, who works on the lower level of the simulations. He and his virtual assistant repaired glitches in the system. When Oray's assistant began obsessing about an oath, it seemed he was also glitching. Oray hoped that if he went along with his assistant's request, the problem would be resolved. Instead, what unfolded was that Oray and his wife found themselves on a quest to locate lost divers who drifted through virtual worlds until they could not return to the real world.

Diver Creed Station is a mind-bending adventure through multiple virtual realities. I love books about simulated worlds, but they can sometimes come across as sterile and cold. Oliver Phipps did a marvelous job of adding a human touch to a story about Artificial Intelligence controlling simulated worlds. Themes of love and friendship are the underpinnings of the novel, while the technology used in the plot sets the stage perfectly. The situations that the characters experienced were often dire, yet I found the writing uplifting as the characters supported each other and acted selflessly on behalf of one another. It had me hooked and reminded me that it's easier to keep going when you do it for someone else. It's a fun story that fans of dystopian science fiction would enjoy.