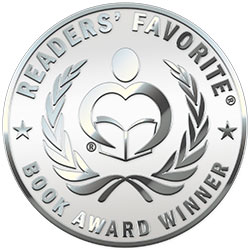 Reviewed by K.C. Finn for Readers' Favorite
Divine Intervention: 50 True Stories of God's Miracles Today is a work of non-fiction in the Christian spirituality, personal storytelling, and inspirational writing subgenres. It was penned by author Daniel Fazzina, self-narrated by the author for this audiobook format, and published by Charisma House. The work is a captivating collection of miraculous tales that reaffirm the presence of the divine in our lives. Through these stories, author Daniel Fazzina demonstrates the power of faith and the extraordinary interventions that have transformed the lives of ordinary people. From medically documented healings to deliverance from addiction and even the conversion of a Muslim terrorist to Christianity, each story is a testament to the boundless possibilities of faith and the incredible impact of divine intervention.

Author Daniel Fazzina's writing style is heartfelt and genuine, making it easy for readers to connect with the individuals whose stories are shared. The book is structured in a way that allows you to dip in and out of these narratives, making it an ideal read for moments when you need a dose of inspiration and hope. These accounts are deeply inspiring and serve as a reminder that miracles can happen in the most unexpected ways and to anyone, regardless of their background or circumstances.

In terms of its audiobook presentation, Fazzina's voice lends itself incredibly well to a charismatic and smooth narrative style. The work is well edited with crisp, clear sound and it has a distinct pacing between the personal moments where the author talks to his audience and the storytelling elements where the miracles come to life through bright and enjoyable narration. Overall, Divine Intervention serves as a powerful reminder that faith and belief in a higher power can lead to remarkable transformations and experiences. It's a book that will leave you with a renewed sense of wonder and a strengthened conviction in the extraordinary possibilities of life, and I'd certainly recommend it to Christian readers everywhere.