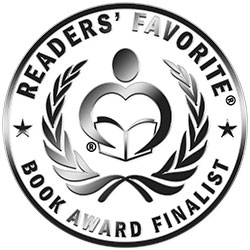 Reviewed by Lesley Jones for Readers' Favorite
In Dormir by Michael Golvach, a life of combat and brutality has left Private Investigator Payden Beck tired and embittered. He longs for a peaceful future away from law enforcement, so when Police Officer Bill Dooley asks for his help to locate his missing niece, Paydon turns him away. Shortly afterward, the thirteen-year-old niece, Chloe, appears at his door saying she will be dead if he turns her away. Payden discovers that Chloe is witness to the most horrific crime involving the Spanish Mafia, corrupt police officers, and members of her own family. He must bring them to justice before they find Chloe. Payden must use his years of expertise to track his enemies down but will it be enough? When a child's life is at risk, morality and legality sometimes have to be ignored. Meanwhile, the child's grandmother, who is a ghost from Paydon's past, appears which further complicates matters. How much is Payden willing to sacrifice to protect an innocent girl?

Dormir by Michael Golvach is a superb crime thriller that will have you hooked from the first scene. The action and suspense are continuous with amazing plot twists and turns. I found the areas of conflict throughout absolutely masterful; anything could happen and no character was safe. There are many strong sub-plots too that examine family dynamics and human behavior in general. Valerie was a fascinating character who battled between loyalty to her family and her own integrity. Chloe was my favorite character, she was strong, fearless, and very intelligent, willing to face her greatest fears to protect those she cared about. The psychological cat and mouse battles between Payden and his enemies were nail-biting. The dialogue, especially from Payden, was sharp and realistic. I adored the relationship between Payden and Chloe - it developed beautifully and the scene in the hospital was very emotional and hard to read. You will need plenty of tissues for the ending.