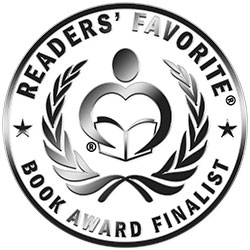 Reviewed by Frances Deborah Kerr-Phillips for Readers' Favorite
Doubleday Doubletake by JB Manheim is the third novel in the Cooperstown Trilogy. Manheim does not disappoint his fans, managing yet again to create a plot of dazzling ingenuity. The Commissioner of Baseball plots to halt and reverse the financial demise of Major League Baseball. Professor Dickens of the mysterious Applied Human Potentiality Department at Columbia University is funded by the billionaire Paul Chi Mannington to unearth anything in the beliefs of Theosophy that could have a technological application. Mannington appoints Adam Wallace to unravel a mystery involving Abner Doubleday, one of baseball's forefathers and a Theosophist to boot. Manheim keeps the reader intrigued as to how on earth these seemingly disparate storylines will ultimately collide and resolve. The reader cannot but be hooked!

JB Manheim is a master at luring his reader into his stories. The title Doubleday Doubletake is immediately enticing, whilst the chapter headings are somewhat unusual, with the potential to turn a casual perusal of the novel on a bookshop display into a definite sale. I particularly enjoyed Manheim's incorporation of photographic 'evidence' into the novel as this lends a sense of reality to what is already a blur of fact and fiction, rendering the reader malleable to what actually could be or could have been true. The plot gathers momentum, and Manheim's twists and turns continue apace until the very last page, where the final twist is sprung. I was left wondering – is this it or could there possibly be a fourth book?