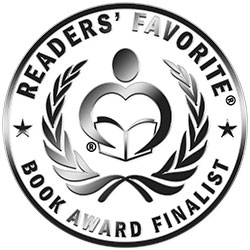 Reviewed by Amy Powers for Readers' Favorite
Dragon Twins: The Awakening is the first book in a new series by Chriss Bury that tells the story of orphaned Ambrose. He is already an outcast due to his belief that a dragon was responsible for the car accident that killed his parents, and his obsession with dragons and his persistence that dragons are real has further isolated him from everyone except his pet gecko. On his thirteenth birthday, Ambrose notices a big change in himself: super strength and visions as if he were seeing the world through the eyes of someone else. A dragon attack sends Ambrose fleeing for his life on an adventure to meet a long-lost twin sister and discover the truth about where he came from and what he is destined to do next.

Perfect for middle-grade readers and preteens who enjoy fantasy and the mythology of dragons, Dragon Twins tells the coming-of-age story about family, friendship, and believing in yourself. Chriss Bury has created realistic characters within a modern fantasy setting that everyone is sure to love. Preteens and young teenagers can easily relate to Ambrose's feelings of isolation and the desire to be free and find a place to fit in. His travels and discoveries across continents are also great for adventure lovers and those just wanting to escape the mundane world. With a fast-paced plot and lots of twists and turns around every corner, it is almost impossible to put this book down. I look forward to reading more of Ambrose's adventures and his newly discovered world of dragons.