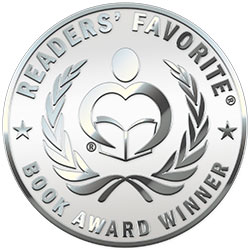 Reviewed by Cheryl E. Rodriguez for Readers' Favorite
DragonFly by Charles A Cornell is a riveting read! Pilot Officer Veronica "Ronnie" Somerset's duty calls her to a fortress on the Cornish coastline of England. The castle of Enysfarne stands regal and immovable, seemingly untouched by time. Enysfarne has become a remote military outpost for the Royal Navy. Leaving behind her past and regret, Ronnie knows it is time to prove herself. But, she never dreamed she would be flying a "thoroughbred plane" powered by ancient mysterious crystals and fueled by water. Reunited with her childhood friends, Ronnie and a bizarre crew of misfits become the DragonFly Squadron. They ready themselves for Hitler's diabolical army. For the DragonFly Squadron, the anthem of "Victory or Death" rings loud and clear. It is their time, it's their duty. It is time to shine or die trying.

"The events are now in the past, but they leave us with so many lessons for the future." Charles A Cornell's DragonFly is an extremely inventive science fiction fantasy portraying World War II. Cornell takes the stories told to him as a child and weaves a fantastic futuristic twist into them, creating a mind-boggling "what if" tale. Imagination takes a front row seat in this tale depicting female RAF pilots, advanced aircraft, Nazi cyborgs and the power of the ancient crystals. The plot magnifies Hitler's obsession with the occult and the scientific experimentation of the Third Reich. The plot's action is enhanced by vivid metaphorical illustrations and exciting air combat descriptions. The characterization is top-notch! The heroine's character development intensifies with every turn of the page. The inclusion of the photography is icing on the cake in this extraordinary narrative. Insightful, creative and unique – be ready to be shocked and awed by DragonFly!