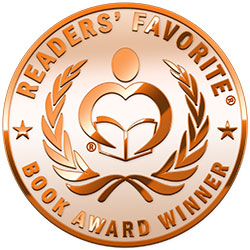 Reviewed by Mamta Madhavan for Readers' Favorite
Dreams of Zugunruhe by Michael Kinsey Ph.D. is a beautiful story shown as a dialogue between a Mother Tern and a Little Tern and imparts important life lessons to young readers; that of growing up and leaving home. Mother Tern tells Little Tern that it is important to learn what it means to be a tern, known for their boundless flights which go for days and through the nights. Little Tern is worried that it cannot learn how to be a proper tern but Mother Tern says it will know what to do when Zugunruhe visits it. Zugunruhe is the word that means what is inside a bird to make it want to spread its wings and cherish flying above all things. Mother Tern also tells Little Tern that they all have an adventure inside them and it will be able to see the globe from pole to pole. Little Tern did not want to leave its parents, and it did not want to fly so far without Mother Tern. Will Little Tern be able to leave home, face its fears, and discover the world on its own?

Dreams of Zugunruhe by Michael Kinsey Ph.D. is a story of growing up, learning to fly on one's own, leaving home to discover the world, and learning to live without the support of parents. The theme is poignant and Ros Webb makes it tangible to young readers with beautiful illustrations that throw light on the attachment to parents. The story also encourages readers to pursue freedom and explore the world on their own. Written in rhyming verses, the conversation between Mother Tern and Little Tern will touch the hearts of readers in many ways. This book is definitely a must-have in everybody's personal collection, irrespective of age, and also school and public libraries because of the excellent lessons for young readers to understand while growing up.