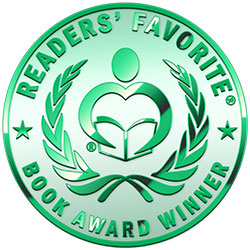 Reviewed by Viga Boland for Readers' Favorite
Duplicity is described as "a fast-paced thriller with a brilliant twist". Well, you can say that again! Sibel Hodge will make your skin crawl at the beginning, and your head spin for the rest of the book as you try to figure out who murdered the very wealthy Max just two weeks after his wedding to the beautiful Alissa…and why. When the newly appointed and self-important acting lead detective on the case quickly narrows the murder down to one of Alissa's ex-boyfriends, D.S. Carter disagrees. But trying to figure out who else would have done it proves nearly impossible and gets him suspended. Then, just when you think, "Well, that was an interesting twist"... get ready for the real twist at the end. Talk about a head trip!

What's not to love about a thriller that challenges readers' own sleuthing skills? And for those who not only enjoy solving puzzles but are into trying to understand why good people turn bad enough to want to murder others, Duplicity offers even more to think about. To tell you too much of the plot line here could truly spoil your enjoyment. So that's not going to happen. But once you've read Duplicity, you will understand why Sibel Hodge's books have sold over one million copies and are international bestsellers in several countries. What a talented writer!

Sibel Hodge's characters are realistic and several touch our inner core with their loves, hates and needs. You will find yourself relating to many of them. Others, you will despise. That's the kind of emotional connection many of us want with a book's characters. Dialogue is expertly handled, allowing the book to move along at a fast pace. You might, when you're finished, do what I did: immediately check out Hodge's other books. If they're as good as this, her success is well-deserved.