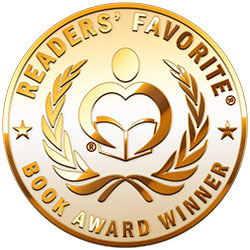 Reviewed by Anne-Marie Reynolds for Readers' Favorite
Dwarf Story by Professor W. W. Marplot is a mythological fairy tale for kids. Arty never misses school and the day he does, there has to be a good reason. Maybe he is gravely ill or just maybe his backyard is the scene of war. On that fateful Wednesday morning, Arty finds a warrior dwarf in his garden, swinging an ax and scaring the dogs. Soon, his other friends begin to find strange creatures appearing – elves, pixies, even a dragon. The big question is, why have they all appeared? And can you give aspirin to a pixie? Arty joins forces with his friends to try to find out what's going on, but things are taking a sinister turn as the mythical beings begin to take sides. The Gwyllion, the Old Woman of the Mountains, has turned the neighborhood into a battleground and it just needs one more thing to make it perfect – young heroes. Can Arty and his friends save the day?

Dwarf Story by Professor W. W. Marplot is a fascinating tale of humans meeting mythology in a huge battle, not just a physical one but a battle of wits too. It is a well-written story, perfectly aimed at its audience, and is full of action. Each chapter is from the perspective of a different character, all of whom have been well-developed into likable, relatable characters – at least, the human ones have. It's a fun story and I understand there may be more to come. I hope so because I thoroughly enjoyed reading this one. The story jumps right into the action on page one and it stays there, never letting up until the very end. Great story and I'm looking forward to the next one.