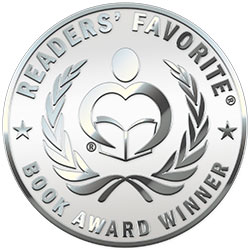 Reviewed by Anne Boling for Readers' Favorite
This is the second book in this series. It continues where Dyad Dreams left off except in this installment Jude and Aiden are the lead characters. The Dyads were part of a race of Diarchy. They mixed with the human race to assist in pollution control, reduce the arms race, medical advancements and reduce global hunger. David and Aiden were following Jude when she was shot. They were investigating the Global Food Project. Aiden was instantly attracted to the researcher. Aiden begged David to save her life. Someone was trying to kill Jude.

After saving her life and healing Jude the Dyad seek Jude's assistance in investigating the Global Food Project. Aiden, David and Damien explained that they suspect something was right on the Global Food Project. Jude had worked on the project since conception. The men believed that Jude was shot because of her work. They needed her to work with them to discover the truth. Aiden would be her roommate and her protector. He had to promise not to take her but to let her come to him. It was more difficult than he suspected. Aiden has fallen in love with Jude and now she was in danger.

Dyad Quest has a plot filled with suspense, mystery, romance and more than a bit of paranormal. The plot flows smoothly and is well developed. The characters are interesting. This is an edge of your seat read. The suspense builds quickly.