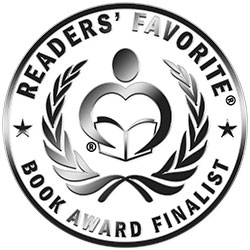 Reviewed by Liz Konkel for Readers' Favorite
Encountering the Great I Am: With His Name Comes Everything by Judy Jacobson explores God's divine plan through an exploration of His divine name and focuses on this as a primary question. The question is addressed through the evolution that occurred between His command for His name to be remembered by each generation and how we came to know the names of the Lord, God, and Father. Jacobson focuses on this mystery and incorporates various sacred objects such as sacred fire, the tabernacle, the Spirit of the Prophecy, and the Ark of the Covenant. This book goes into what these objects have in common while delving into the ways in which God communicates with His people.

This book is written from a personal place with Judy Jacobson weaving her own experiences throughout. Encountering the Great I Am is an ideal resource that teaches while also providing a connection to Jacobson through her honesty. At the forefront of the book is an exploration of God's name which serves as a biblical study. Underneath are elements of healing, sharing, and compassion for those seeking answers, are curious about God's name, and need a deeper connection in their life. The tone of the book comes from a devoted place that is thoughtful and curious with Jacobson exploring sacred objects in a way that will have you seeing them differently or with a deeper meaning than you had before. Jacobson's writing style makes her book relatable and makes it easy to form a deeper spiritual connection. You will also find ways to communicate with God. Thought-provoking and earnest, this book provides a great companion for a Bible study as well as personal research. Encountering the Great I Am is an honest, poignant, emotional, and uplifting book that explores ways of communicating with God, a study of His name, and Jacobson's personal experience.