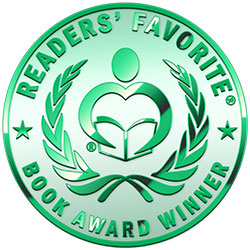 Reviewed by Lit Amri for Readers' Favorite
Engineers Peter Childress and Charlie Womack are on their way to Phoenix for an important presentation, but Charlie's shortcuts have gotten them lost. They stumble across the Infinity Hotel and the promise of a meal, fuel and a good night's sleep before resuming their journey is too good to pass up. However, Peter soon realizes the hotel is frighteningly strange – an unlimited number of floors, guests that appear out of time and place, and the entrance to the hotel has disappeared. No one is allowed to leave.

The concept of Escaping Infinity by Richard Paolinelli takes the sense of wonder of classic science fiction tales that readers would love. Its prologue gives an intriguing foreshadowing to start the story, grabbing my interest right away. The plot is deftly formative, as we follow Peter's attempt to get him and his friend Charlie out of the deceiving hotel, while trying to avoid the watchful eyes of the hotel's manager and the front desk clerk named Liz. The narrative is flawless, with its concise and clear prose. The pacing overall is solid, although there were some events that I thought could unfold quicker. That said, it's not necessarily a weakness, but merely my personal preference for the story.

Paolinelli's Escaping Infinity is a mixture of hard science fiction, mystery, and some interest in transcendence. There's a subtle metaphor of fixing societal problems when the opportunity arises in the last half of the story, as the protagonists discover more truth about the hotel and its purpose. All in all, a solid read.