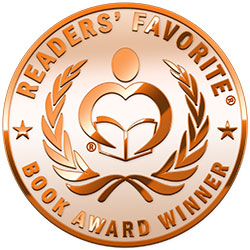 Reviewed by Raanan Geberer for Readers' Favorite
Eternal Bloodlines by JC Brennan tells the story of Amanda Rain Holston, who, as the book begins, is a young waitress in the Michigan town of Skidway Lake. Amanda is living a typical small-town life when suddenly, after a party, the body of one of her friends is found ripped apart and disemboweled, and the body of two more friends are found drained of blood. Soon, Amanda herself is injured in a motor vehicle accident. While in the hospital, she has vivid dreams of two dark, hooded strangers who are arguing about a "hunt." Soon, she wakes up — but she's now in a castle in Romania, the companion of a vampire. And he's not any vampire — he's the son of Count Dracula!

JC Brennan's Eternal Bloodlines is very well written in a way that can appeal to people of the fictional Amanda's age as well as older adults. In an unusual twist, Dracula, or Vlad Tepes as he's known in the book, is portrayed as a compassionate, caring "person" who regrets the grisly deeds of his youth. Good mysteries (and this is a mystery as well as a book of paranormal fiction) have many premonitions, and Eternal Bloodlines is no exception — before Amanda's accident, she's a fan of Stephen King's fiction and reads as many vampire books as she can. There were even one or two scenes that made me laugh, such as the "wedding chapel" later in the book whose centerpiece is not a piece of religious art but a painting of a vampire biting a young woman's neck. All in all, if you like vampires (fictional, that is), paranormal fiction or mysteries, Eternal Bloodlines will be a good book for you.