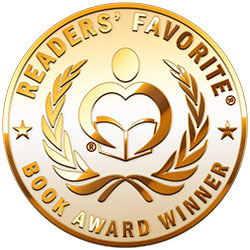 Reviewed by Jack Magnus for Readers' Favorite
Everybody Poops! is an educational picture book for children written by Justine Avery and illustrated by Olga Zhuravlova. Toddlers, who are wrestling with potty training, invariably have issues with poop. Heck, even their older brothers and sisters, teens and grownups giggle at poop jokes. Avery's book displays in humorous fashion the fact that everybody poops. She travels across the world and shows kids that no matter how different people, animals, and insects may be, they all do poop. Every day, every moment, someone or something is pooping. They could be indoors or in the great outdoors, up in the sky, on the water or deep down in the earth. It's a simple fact that every creature on this planet poops.

Everybody Poops! addresses what is often an embarrassing or awkward fact of life and eloquently brings home the fact that it's really just a normal bodily function. Olga Zhuravlova's illustrations work brilliantly with the tone of the book, giving young readers endless opportunities to see animals, birds and even grandmas pooping. This book is pretty amazing in that after seeing all those pictures of poop and pooping, one actually begins to be a bit desensitized -- and that, I'm guessing, is the point of the story. What a wonderful way to get kids to be chill with the idea of having to use the bathroom! It's only natural, after all. Everybody Poops! is most highly recommended.