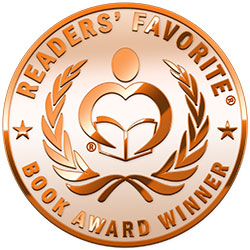 Reviewed by Philip Van Heusen for Readers' Favorite
Russia put the first man into space. Interestingly, Russia also has the best safety record of any country that participates in space exploration. There are a lot of traditions incorporated in the Russian launch sequence. Reading Everything About Astronauts Vol. 2: Fascinating Fun Facts and Trivia about Astronauts for Teens and Adults will enlighten the reader about everything connected with astronauts. Marianne Jennings gives you all the information you need and much more in this book. Did you know that Houston has control of the Red Button that can be activated if the rocket goes out of control and heads toward populated areas? Do you know the difference between a pressure suit and a spacesuit? Read this book, and you will. Why is the lettering on the spacesuits backward? Let Marianne enlighten you.

Everything About Astronauts Vol. 2 is a reference book, a great read, and a tome of knowledge. Read through this book as it is interesting enough to be read like any other, or use it to look up anything about astronauts. Marianne Jennings has provided a complete text that covers all aspects of astronauts and space travel. The book is appropriately named as it includes everything. It is beyond amazing how much technology has advanced since the beginning of the space program. The photos alone make this book an excellent resource. In addition, daily activity on the space station is discussed. If you are interested in the space program, this book is for you. I highly recommend this book to all who seek knowledge on this topic. From traditions to things carried to the space station, this book has it all.