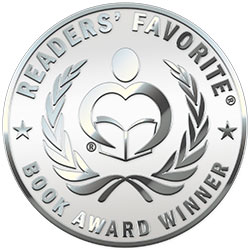 Reviewed by Kim Anisi for Readers' Favorite
In Fairest (An Unfortunate Fairy Tale Book 2) by Chanda Hahn, the readers have to learn that fairy tales are not always full of happily ever afters. The main character, a girl called Mina (short for Wilhelmina) Grime, has quite a difficult job in addition to going to school: her real family name is Grimm and she inherited a certain family trait, or some might call it a curse. Fairy tales seek her out, characters from well-known tales appear in her life and it's her job to get them out of the world in which they actually do not belong. For this, she needs the help of the Grimoire, a book in which the characters can be caught.

Fairest is the second book in the Unfortunate Fairy Tale series by Chanda Hahn and I would recommend readers to read UnEnchanted first even though the books can also be enjoyed on their own. The experience is even better though if all books are read in the right order. But be warned: once you read one of the books, you'll want to read them all and then you'll head over to the author's site to find out when she'll be finished with the next one!

I enjoyed reading Fairest, especially because it isn't always the way it seems to be. Mina is quite a clever girl and has to deal with school, fairy tales, love, jealousy, fairies, and pixies. It's hard not to take a liking to Mina and to silently cheer her on while reading the book(s). Sometimes you won't like what Chanda Hahn makes Mina go through but if everything in Mina's life was a piece of cake, nobody would want to read the books! The story keeps you holding onto the book - just one more chapter - and suddenly you've read the whole book.