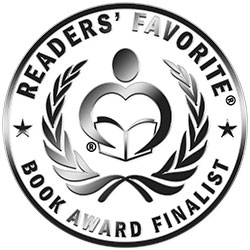 Reviewed by Jack Magnus for Readers' Favorite
Faking It: Olde Locke Beach Mystery Series, Book 3 is a mystery novel for young adults and preteens written by Terri A. DeMitchell. It was high summer at Olde Locke Beach, and the tourists were out in numbers, sunbathing on the sandy beaches and playing in the Atlantic Ocean. Rachel and her friend, Will, were getting ready to meet their friends at Jefferson's Arcade for an early evening of games and pizza. Although it was really Rachel's turn to pay, she was hoping to get Will to do it instead. Her babysitting job had been cancelled, and her family's finances were in trouble. Rachel's dad was still unable to work because of his injury, and her older brother, Steve, had to handle the family lobster business on his own. Steve and his girlfriend, Carly, were also on their way to Jefferson's, but Steve was fuming over having lost a valued restaurant account. One of the part-time summer lobstermen was offering lobsters at a lower price than Steve could. He had already lost one account they had had for years. Steve was sure it was Cole Larkin, a summer lobsterman who had a bad reputation. But Steve's anger was more than just at losing that account; Cole was laying his traps on top of Steve's established ones, and he suspected the man was stealing his lobsters out of the traps.

Terri A. DeMitchell's mystery novel for young adults and preteens, Faking It, is an entertaining and fast-paced story featuring Rachel and Will, two friends aged thirteen and fourteen respectively. This is the third book in the author's Olde Locke Beach mystery series; however, the author gives her readers just enough background to allow this book to be enjoyed on its own. I loved the Olde Locke Beach setting and found myself wishing I were there to enjoy the surf and sun, and appreciated the way DeMitchell sets up the mystery her two young sleuths have to solve. This time, Rachel's family's reputation is on the line, and accompanying the two sleuths as they follow the trail of the counterfeit tens is great fun. Faking It has red herrings for readers to ponder and an authentic work day on a lobster boat for them to experience as Will and Rachel go out with her brother to bring in the family's catch. I had a grand time reading Faking It: Olde Locke Beach Mystery Series, Book 3. It's most highly recommended.