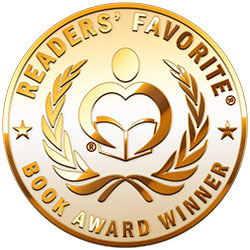 Reviewed by Patricia Reding for Readers' Favorite
Concentrating on such issues as memories that cling, love - both lost and found - tortuous desires, deep secrets, things pursued, and hopes abandoned, Garfield Whyte offers his thoughts in his collection of poetry, Feelings: Expressions From Deep Within. The titles to Whyte's offerings provide insight into the emotions he examines within his works, and his feelings about his experiences and memories, including those such as "Yearning," "Paradox," "Pursuit," "The Little That We Had," "I Want to Cry," and "Unsure." Whyte accompanies his renditions with a series of clear and lovely photographs that complement the emotions he seeks to express within his work. The photos are consistent, without jarring differences in type and color that might otherwise throw a reader off track. Occasionally, the text wraps around and envelops a photograph, making for a single artistic offering — a single overall impression to engage both the reader's thoughts and his eye.

It is clear when reading Garfield Whyte's poetry in Feelings that he has loved and lost, yearned, desired, and even been forsaken from time to time. And who amongst us has not? We can identify with such thoughts as: "The smell of you still lingers on my pillow," "Now you stand firm and tall in my life like yon' oak tree," "In my mind I am compelled to recreate," and "It's such a joy your path crossed mine." Indeed, these are experiences we have all shared. Readers will be pleased to know that he invites those unable to adequately express their own feelings to find the words that they seek within his works.