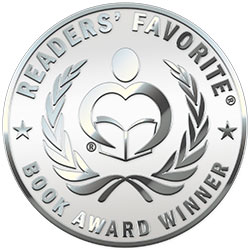 Reviewed by K.C. Finn for Readers' Favorite
Finding Joe Adams: Overcoming Great Odds A Son Searches For His Father is a work of non-fiction in the memoir and family relationships subgenres. It is presented in audiobook format for the general reading audience and was penned by author Joe Field with narration by Mark Sando. As the title suggests, this autobiographical work recounts the formative experiences of his life through difficult family situations, his time in the care of child protective services, and his ongoing search for his father and his place in the world. What results is a heartfelt exploration of triumph over adversity, the unpredictability that life can throw at us, and having the core determination to overcome it, no matter what.

In terms of its audiobook presentation, narrator Mark Sando delivers a fantastic rendition of the stories and occurrences of the plot in a clear and concise manner that all readers can access. There's a nice balance of emotion that is never over-exaggerated, the pacing is smooth, and you never feel rushed or lost in the narration. The editing and audio quality itself was also crisp and professionally finished.

As for the story itself, author Joe Field delivers a rare quality of honesty in his narrative that really makes you feel as though the story is being told to you by a close friend, and this results in readers getting all the more involved and invested in his journey as it unfolds. Overall, I would certainly recommend Finding Joe Adams to fans of memoirs with a keen exploration of family life and how relationships and finding ourselves shape the journey of our lives.