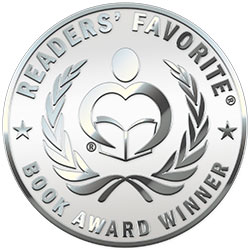 Reviewed by Pikasho Deka for Readers' Favorite
FitzDuncan's Gambit by John J. Spearman IV is the fifth book of The FitzDuncan Series. After being declared the legitimate son of a lord, Casimir FitzDuncan (Cas) rises to his new responsibilities, leading his troops brilliantly in the border skirmishes against the nomads despite being outnumbered in hostile terrain. Weary but not defeated, Cas returns home to his wife, Lucy, who has grown into her unique abilities just like Cas. Soon he must set off again with his friend Lord Rawlinsford (Freddy) to a foreign country to retrieve pieces of rare tan-zyan, playing a dangerous game that can cost them their lives. In the meantime, Cas travels to Easton Manor with his former foe-turned-companion Fenwick, the Royal Assassin, and finds himself having to rescue the daughter of a noble he was accused of kidnapping all those years ago.

Although low on fantasy, FitzDuncan's Gambit contains plenty of political intrigues, compelling relationship dynamics, and thrilling battle sequences to satisfy the appetites of readers who enjoy stories set in medieval worlds. The one thing that John J. Spearman IV excels in above all is his portrayal of medieval warfare battle tactics. Every action sequence in this book is vividly described, with a logical structure around it that raises the stakes and make the narrative feel authentic and immersive. Character interactions are genuine and the dialogue gives the impression that these characters have known each other for a long time. I enjoyed this installment and recommend that for the best reading experience the books of this series should be read in the order of publication.