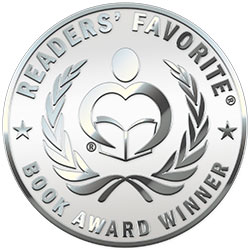 Reviewed by Grant Leishman for Readers' Favorite
Five Times Lucky by P. David Temple is the literary version of a rom-com, with a definite philosophical bent. BunnyLee Welles has just returned to Los Angeles for her best friend's wedding after four years teaching in Thailand and exploring Asia, looking for enlightenment. She plans to spend only a few weeks back in America before returning to her job in Thailand but is shocked to discover that a minor advertisement she did for dentures some years ago has now been resurrected as an advert for teeth-whitening. It has gone viral in this internet age. She is stunned to see her smile plastered all over billboards, busses, and buildings, on the taxi ride in from the airport. Having planned a quiet return to L.A., she now appears to have achieved what every actor dreams of – fame! When BunnyLee agrees to help a friend and fill in as a replacement mixed-doubles partner at the home of famous actor Buck LeGrande, little does she realize how much her life is going to change. Invited by Buck to stay in his guest cabana whilst she is in the U.S., BunnyLee finds herself living the life of the rich and famous while still trying to keep a low profile and fly under the radar of the paparazzi. A tangled, seemingly disparate cast of characters is inexorably headed for a meeting that may convince BunnyLee that she has been looking for self-fulfillment in all the wrong places.

Five Times Lucky is genuinely funny and conforms well to the literary rom-com niche. Author P. David Temple has done a fine job of pulling together many disparate characters and story arcs that initially seem to have no relationship to each other, building them up to a dramatic climax. I particularly liked that the author imbued his main female lead character with intelligence as well as beauty, leaving the typical dumb blonde, movie-star stereotype (obsessed with appearance, looks, and fame) to the male lead. This was a nice role reversal in character that didn't go unnoticed. The fact that BunnyLee was wont to spout Kierkegaard, Satre, and other philosophical notions was partly what lifted this story out of the realms of farce and made it readable and relatable. Some of the supporting characters were heavily overdrawn caricatures, which was entirely acceptable in order to create such a large differential between the thoughtful, shy, and withdrawn nature of BunnyLee to the over-the-top antics of Buck and his supporting cast. Scattered amongst the antics, the fun, and the farce were some deep and pertinent insights into relationships, the nature of fame, the shallowness of Hollywood, and life in general, which definitely stopped this tale from descending into a "Keystone Cops" version of a rom-com. This was a fun, light, and easy read that definitely had me chuckling and I can recommend it for a lazy afternoon by the fire or pool.