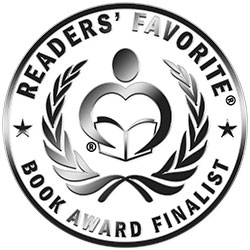 Reviewed by Trevor Otieno for Readers' Favorite
The inside perspective of the foster care system is presented in depth, intensely intimate, and compellingly by Carmen Maria Navarro. It is an emotive tale about the decisions that actual foster parents must make and the effects those decisions may have on their families. Carmen Maria discusses the effects that fostering has had on her biological children. Fostering is a testament to someone like Carmen Maria, who sometimes sacrifices her peace of mind or that of her children to improve the world and provide for children in need of a better life, if only for a while. Pick up a copy of Fostering: A Memoir of Courage and Hope and set aside some time to read her account of events as they transpired.

This memoir is superbly written and a must-read. It presents challenging material regarding the foster system in a friendly manner. Inspiring examples of resiliency, hope, and love may be found throughout this book. The conversation made me feel as though I was there to witness every event, and the author's choice to continuously express her inner thoughts kept me interested the entire time. The book did a fantastic job of portraying foster care in all its complexity, with both the good and the difficult aspects. Carmen Maria and others like her who are making great efforts to enhance the system that safeguards children have my sincere gratitude. To anyone who appreciates reading about amazing encounters, I heartily suggest Fostering: A Memoir of Courage and Hope. The outstanding work of Carmen Maria Navarro has left me yearning for more.