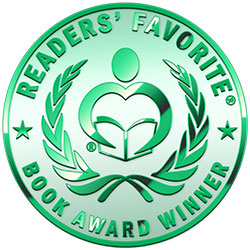 Reviewed by Alice DiNizo for Readers' Favorite
Frank Pais, whose parents were born in Spain but moved to Cuba, was the leader of the 26th of July Movement. Only twenty-two when he was killed by police on July 30, 1957, Pais and this movement were front and foremost in leading the Cuban revolutionaries of the 1950's who fought against inequality and for Cuba to be free, just and prosperous for all. Now, that movement in history books tells of Fidel Castro's leadership but it was Frank Pais, the young school teacher, who gave up teaching to lead Cuba out from under dictatorship. Frank had two younger brothers, Agustin who is still living and Josue who was killed just before Frank in 1957. The three brothers were true patriots, excellent students and loving sons to their loyal mother. Frank and his brothers saw that Cuba, an agricultural society, had a land tenure system that was unjust while Havana was a haven for Mafia controlled gambling and bordellos. Frank and his brothers, his friends and allies took to the streets of Santiago de Cuba, the capital of Cuba's most eastern province, Oriente, to fight the corruption that was Cuba back then. And the legend of Frank Pais began with those early urban guerilla tactics.

"Frank Pais: Architect of Cuba's Betrayed Revolution" is a highly well-written and descriptive narrative of Frank Pais's short but extremely effective life. With an excellent bibliography, index and table of contents, along with maps and a pictural section, author Jose Alvarez documents clearly how Frank Pais's life and influence have been overlooked, perhaps on purpose, in documenting those years when Fidel Castro overthrew Batista's dictatorship and brought communism to Cuba. Author Alvarez clearly shows how Pais followed the philosophy of Cuban great, Jose Marti, in rebelling against the inequality that existed in Cuba back then. "Frank Pais" is a book for thinkers everywhere.