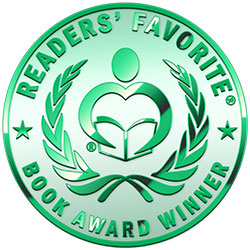 Reviewed by Marie-Hélène Fasquel for Readers' Favorite
Fresh by Johanna Harlen is an extraordinary cookbook since it incorporates an incredible amount of health information. The pictures are absolutely beautiful and make your mouth water. We would like you to cook for us, Johanna! The dedication is very moving and everything that the author shares about her own reasons for writing these books and about her own life is interesting. The various parts complement each other and we are given thirty days of healthy breakfast, lunch, and dinner ideas. What else could we ask for?

Fresh by Johanna Harlen is indeed a gem and a book I am going to use regularly (even though I hardly ever use cookbooks!) because my husband's and my own health do matter to me too! I have already perused most of the recipes and feel inclined to test quite a lot. They are part of an alkaline diet which is based on the idea that replacing acid-forming foods with alkaline foods can improve your health. In fact, we all know that acid-forming foods are bad for us but we always find good reasons (lack of time mostly) not to address this essential issue. Having a whole book of perfect (alkaline) recipes and not having to worry about which types of food we may or may not eat is a real gift and I could not be more grateful to Johanna. I am going to treasure it and advise readers on my blog with pleasure. Thank you so much. We'll never forget again that "we are what we eat."