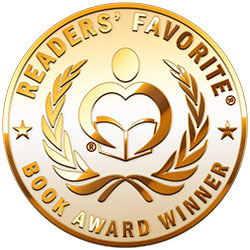 Reviewed by Romuald Dzemo for Readers' Favorite
Get to Aha! Discover Your Positioning DNA and Dominate Your Competition by Andy Cunningham is a business book that offers an original, groundbreaking idea to branding and claiming a unique and dominant space in the business landscape. This guide is written by a marketing strategist who helped Steve Jobs launch the original Apple Macintosh, so the book is as compelling as it is informative. This book answers the oft-neglected questions: What should companies consider when positioning themselves? What are the core factors to think about before approaching the science of branding a company?

In this book, the author encourages readers to ask the one basic question that determines the kind of branding approach to use, the question that helps them identify their corporate DNA, creates a positioning that aligns with that DNA, and comes across to consumers and clients as true and convincing: Who are we? Andy Cunningham identifies three types of corporate DNA: Mothers who are customer-oriented, Mechanics who are product-oriented, and Missionaries who are concept-oriented. The underlying thought behind the DNA concept is that for companies to execute the right branding, they should work with the right corporate DNA, otherwise they will be positioning something that is largely different from who they are.

This is a book that uncovers a unique method of positioning and branding, offering readers the tools to create compelling and factual positioning statements that are sticky and that grab the attention of readers. Get to Aha! Discover Your Positioning DNA and Dominate Your Competition is the one book to read before doing anything related to branding; it is informative, insightful, and downright revolutionary.